MERCEDES-BENZ UNIMOG
411 1.8 °°°NOSTRO DA 28 ANNI°°°SOLO 8.400KM
| | |
| --- | --- |
| Condition | used |
| Registration year | 10/1962 |
| Mileage | 8.473 |
| Fuel | Diesel |
| Displacement | 1767 Cm³ |
| Power | 29 KW / 39 CV |
| Gearbox type | Manual |
| External color | Orange pastel |
Description
" LENTO MA INARRESTABILE "
*CAPOTE ORIGINALE CONSERVATA IN MODO ECCELLENTE*
SOLO 8.473 CHILOMETRI.
DAIMLER-BENZ UNIMOG.
MODELLO 411 a GASOLIO.
E' UNA SERIE PRODOTTA DAL 1956 AL 1974.
FACEVANO 5 DIVERSE POTENZE, QUESTO è QUELLO PIU' POTENTE.
CAPACITA' DI TRAINO 6.6 TONNELLATE.
MOTORE 1800 ORIGINALE A 4 CILINDRI.
LUNGHEZZA 3,46MT.
LARGHEZZA 1,63MT.
COLORE ARANCIONE.
TARGHE NERE TORINO .
LIBRETTO DI CIRCOLAZIONE A PAGINE.
DOCUMENTI DISPONIBILI IN SEDE.
POSTI A SEDERE 2 A LIBRETTO.
CAMBIO A 5 MARCE + RIDOTTE.
2 prese elettriche, attacco aria per rimorchio, gancio traino a sfera, sterzo super demoltiplicato, aggancio per il traino, sbarra forata per vari attacchi.
PNEUMATICI 7,50 X 18.
SNORKEL ALTO OLTRE IL TETTO, circa 2mt.
PARABREZZA ABBATTIBILE.
NUMEROSI ACCESSORI
FRENI APPENA REVISIONATI.
PARTE AL PRIMO COLPO !
INTROVABILE.
INFO Wiki:
L'Unimog (dal tedesco "UNIversal-MOtor-Gerät", cioè "veicolo universale a motore") è una gamma di autocarri fuoristradadella Daimler-Benz, prodotti a partire dagli anni 50 e utilizzati in origine come trattori per le coltivazioni di rape.Gli Unimog hanno una notevole altezza da terra (più di 40 cm), resa possibile dall'utilizzo di assali a portale, che permettono agli assi e alla trasmissione di essere più in alto del centro della ruota. Sono anche dotati di un telaio flessibile che consente alle ruote ampi movimenti verticali che, insieme alle sospensioni a molle elicoidali, permettono agli Unimog di affrontare con comodità ogni tipo di terreno, anche il più accidentato, con ostacoli di oltre un metro e pendenze impossibili per gli altri.
°°°°°°°°°°°°°°°°°°°°°°°°°°°°°°°°°°°°°°°°°°°°°°°°°°°°°°°°°°°°°°°°°°°°°°°°°°°°°°°°°°°°°°°°°°°°°°°°°°°°°°°°°°°°°°°°°°°°°°°°°°°°
INFORMAZIONI VIA E-MAIL SOLO con un vostro numero di telefono.     
VISIBILE A VIGEVANO (PV)
VIALE MONTEGRAPPA 15
p.grimaldi@grimaldiauto.it 
OLTRE 70 FOTOGRAFIE VISIBILI NEL NOSTRO SITO
WWW.GRIMALDIAUTO.IT     
038122787    UFFICIO.
3477376032  PAOLO GRIMALDI - Whatsap
3407170541  ANTONIO GRIMALDI
Tutte le auto pubblicizzate sono presenti nel nostro showroom o in arrivo a breve, ma SEMPRE intestate a noi.       
ACQUISTIAMO AUTO USATE, EPOCA, FUORISTRADA ED INTERE COLLEZIONI. 
Tel. 0381.22787 oppure 347.7376032       
CONDIZIONI DI VENDITA.     
Nell'impossibilità di un continuo aggiornamento, il prezzo pubblicato è da ritenersi indicativo. La Grimaldi Classic Cars si riserva la facoltà di variarlo senza preavviso, per ragioni di mercato o per modifiche apportate. 
Si invita a fare riferimento al listino ufficiale disponibile in sede.      
I dati descrittivi e la documentazione relativi alla vettura, nonostante siano inseriti con la massima attenzione, possono contenere errori o imprecisioni. Pertanto quanto descritto non ha valore contrattuale ma è puramente indicativo.
La Grimaldi Classic Cars non risponde per la eventuale mancanza o difformità di parti o componenti, rispetto alle caratteristiche originali di produzione ed omologazione.   Sarà dovere dell'acquirente, mettere in atto le verifiche necessarie.
Possibilità di Trasporto in ITALIA, EUROPA e resto del MONDO.    
Per informazioni siamo a vostra disposizione 0381.22787    
TUTTE LE AUTO SONO INTESTATE A NOI E PRESENTI NEL NOSTRO SHOWROOM !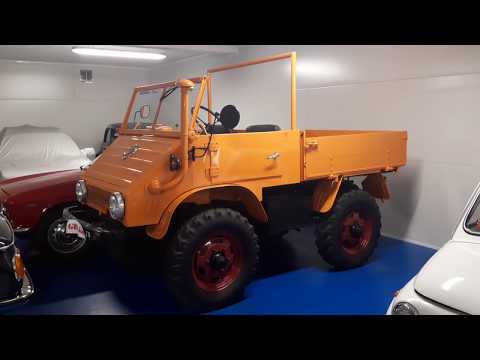 Would you like to sell your car ?:
Fill out the form and you will be contacted immediately.
Fields marked with * are mandatory.
Wanna request a test drive? Write us!
Fields marked with * are mandatory.