MINI 1000
MINI MOKE ITALIANA DA SEMPRE
| | |
| --- | --- |
| Condition | used |
| Registration year | 04/1980 |
| Mileage | 97.600 |
| Fuel | Gasoline |
| Displacement | 998 Cm³ |
| Power | 38 KW / 52 CV |
| Gearbox type | Manual |
| External color | White pastel |
Description
TANTE FOTO + VIDEO NEL NOSTRO SITO WEB.
WWW.GRIMALDIAUTO.IT
LEYLAND MINI MOKE.
998cc.
CARROZZERIA SPETTACOLARE.
Cabrio con telo.
Nel punto critico di tutte le mini moke,
cioè sotto i tappeti (dove si appoggiano i piedi) è sanissima.
Il motore gira come un violino, dopo pochi secondi con l'aria tirata bisogna toglierla perchè il motore non ha bisogno di aiuti, il minimo è perfetto.
Leggera e disinvolta nel traffico marittimo o in una grande città perchè le vacanze sono ancora lontane.
Ha un ottimo sound, in modo da non farti rimpiangere l'acustica delle auto prodotte a Sant'Agata Bolognese,
scherzi a parte, la meccanica completamente originale ma mantenuta viva negli anni regala infinite soddisfazioni ad ogni accensione.
Il cambio e lo sterzo, sono veramente precisi e infallibili.
Ammetto, lo scrivente aveva quest'auto a 18 anni e quindi nelle vene c'è la Gioia di questo modello.
--------------------------------- Contatti: +39.0381.22787  UFFICIO +39.347.7376032  PAOLO
+39.340.7170541  ANTONIO   VISIBILE NELLA NOSTRA SEDE A: VIGEVANO (PV)
VIALE MONTEGRAPPA 15   p.grimaldi@grimaldiauto.it W W W . G R I M A L D I A U T O . I T   TUTTE LE AUTO SONO INTESTATE A NOI !
ACQUISTIAMO AUTO USATE, EPOCA, FUORISTRADA ED INTERE COLLEZIONI.   CONDIZIONI DI VENDITA.   Nell'impossibilità di un continuo aggiornamento, il prezzo pubblicato è da ritenersi indicativo. La Grimaldi Classic Cars si riserva la facoltà di variarlo senza preavviso, per ragioni di mercato o per modifiche apportate. Si invita a fare riferimento al listino ufficiale disponibile in sede.  I dati descrittivi e la documentazione relativi alla vettura, nonostante siano inseriti con la massima attenzione, possono contenere errori o imprecisioni. Pertanto quanto descritto non ha valore contrattuale ma è puramente indicativo. La Grimaldi Classic Cars non risponde per la eventuale mancanza o difformità di parti o componenti, rispetto alle caratteristiche originali di produzione ed omologazione.   Sarà dovere dell'acquirente, mettere in atto le verifiche necessarie. Possibilità di Trasporto in ITALIA, EUROPA e resto del MONDO.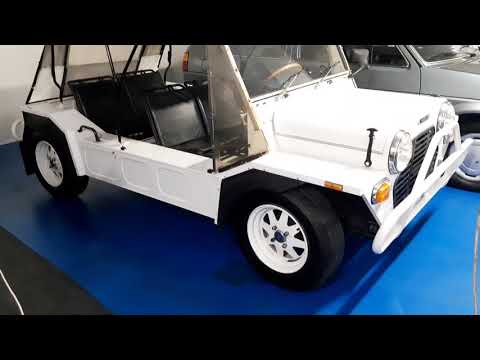 Would you like to sell your car ?:
Fill out the form and you will be contacted immediately.
Fields marked with * are mandatory.
Wanna request a test drive? Write us!
Fields marked with * are mandatory.